We are also the only service providers of the DustRam® System in the Phoenix Metro areas. This is a premium service for removing tile, saltillo, stone, slate, concrete and wood flooring dust free. We also provide the DustRam® System for floor preparation & flattening to a tolerance of 1/16″ in 50 linear feet. Please visit azhomefloors.com for more information on these amazing services!
AZ Concrete Coating Removal
Here's a short video that help you understand how concrete grinding is done and why it's so important. After you watch the video, call me at 480-418-1635, and I'll be glad to answer your questions or set up an on-site visit to discuss how to prepare your subfloor.
If you ever plan on having wood or laminate installed in your home, you may find that you'll need concrete grinding to get rid of cracked, heaved, or shelved concrete. Please don't forget about those large tiles or stone that you may want to have installed as well. If you want to have very narrow grout joints, it may be necessary to have your concrete sub floors ground level.
Floor grinding is typical in our areas of the valley, and it is unusual to find a floor that doesn't need some grinding. Our concrete grinding equipment is without a doubt the very best in the industry. We have purchased about $90,000.00 in specialized equipment that allows us to grind concrete dust free in your home.
If keeping your home clean is important to you, then call us right now at 480- 418-1635!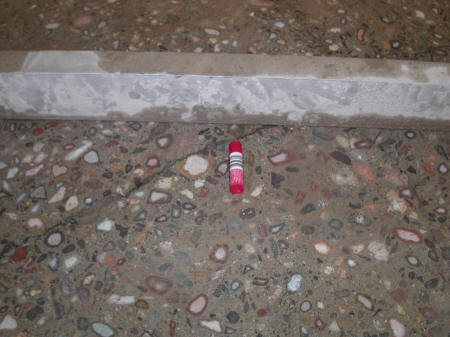 Here is some interesting facts about our equipment, and the services we offer:
We own two Edco 10″ Turbo Grinders
We own 12 PulseRam Industrial Vacuums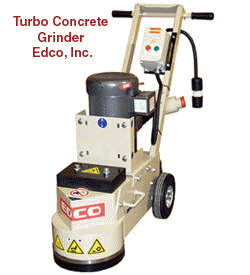 Why is this important? When you are using a diamond cutting wheel, as you grind concrete the blade will heat up. This is not good, since the speed at which the blade cuts will be diminished. Since we own 2 of everything, after about 15 minutes of grinding, we simply unplug one piece of equipment and plug in another with a fresh cool blade. Since we are alternating equipment, our blades
get a chance to cool down in between.
Because concrete grinding is almost always charged by the hour, it makes sense to realize that your grinding costs will be less using our method, than with our competitors. They will send out one machine, and many times without professional dust containment systems. A regular "shop vac" is unable to keep up with the volume of dust the grinding creates. Seriously, we have the ultimate grinding system designed to work flawlessly inside homes. Don't think for a minute that any equipment you might try to rent is comparable in speed or features. Our equipment will out grind the competitors equipment, and will cost you less in the end, and you will also have a "super flat floor."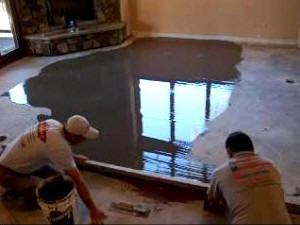 Besides grinding concrete, you may also need to level areas that are low. It is very common to need a combination of both concrete grinding and concrete leveling to achieve the best results.
Our concrete grinding is provided in the following areas: Serving the Phoenix Metro areas, including Ahwatukee, Apache Junction, Casa Grande, Chandler, Central Phoenix, Desert Mountain, East Valley, Gilbert, Gold Canyon, Maricopa, Mesa, Paradise Valley, Peoria, Phx, Queen Creek, Scottsdale, Tempe, Prescott, Prescott Valley, Cottonwood, Sedona, Flagstaff.